A HENGE – or Prehistoric monument – may have been unearthed on the outskirts of Bishop's Stortford.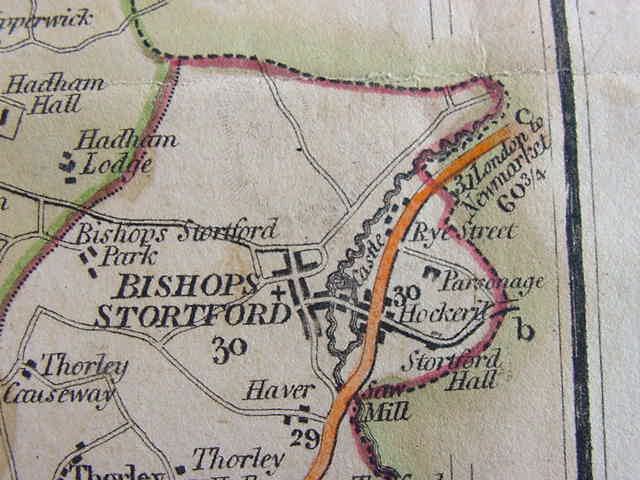 Archaeologists investigating sites earmarked for thousands of new homes on the town's ASRs – areas of special restraint – believe they could have found a Neolithic earthwork in the form of a ritual enclosure on the site along the A120 bypass.
The land – ASRs 1 to 4 – is the subject of a planning application by the Bishop's Stortford North Consortium of developers and as part of the scheme, a series of trial trenches have been dug to investigate and evaluate their historic potential.
Similar work is being undertaken on ASR 5, which is the subject of a smaller application by Countryside Properties, close to Hazel End.
A report by the county council's historic environment unit says: "Although these investigations are still ongoing (some of the trial trenches are visible from the Bishop's Stortford bypass and Farnham and Hazel End Roads), some interesting archaeology has been identified in both prospective development areas.
"Interpretation is tentative at this stage but the Hazel End site, involving trenches on both fields alongside Hazel End Road, has identified the remains of a probable burial mound, of Late Neolithic (c4500-2500BC) or Early Bronze Age date (c2500-1700BC) several ditches, pits and post-holes of probable Bronze Age date, and, in the lower field next to the River Stort, a roughly cobbled surface covered with Late Iron Age and Roman pottery.